Dr. Harry L. Hartounian
M.D., FASAM
Dr. Harry L. Hartounian has helped individuals and families suffering from addiction disease for nearly forty years in roles as doctor, author, lecturer, sponsor, and friend. He is board certified in addiction and family medicine and has worked with thousands of patients in treatment.
An internationally known speaker and authority on topics of addiction and recovery from addictions, Dr. Harry has been featured in the New York Times, Cosmopolitan, and Huffington Post and appeared on the Dr. Oz Show, Dr. Drew on Call, as well as The Dr. Phil Show.
The Betty Ford Center
Following a 30-year history of family and sports medicine in southern Vermont, Dr. Harry spent the thirteen years as Physician Director of the Professional and Residential programs at the world-famous Betty Ford Center in Rancho Mirage, California.
Recently, Dr. Harry is President and founding director of Harry Hartounian MD, a Professional Corporation, in Rancho Mirage, California that delivers addiction treatment services to help populations underserved by the traditional treatment model including older adults.
Over the years, Dr. Harry continues to provide consultation services to major treatment centers, professional sports teams, and Fortune 500 Companies.
Publications
Author, "Not as Prescribed: Recognizing and Facing Alcohol and Drug Misuse in Older Adults", Hazelden Publishing, 2016
Co-Author, "Being Sober: Getting to, Getting through, and Staying in Recovery", Rodale, 2013
Collaborator with Dr. Louis Teresi, author of "Hijacking the Brain: How Drug and Alcohol Addiction Hijacks our Brains – The Science Behind Twelve-Step Recovery." AuthorHouse, 2011
Creator: Recovery 101, a DVD series of taped lectures on addiction medicine, recovery issues, communication skills, spirituality, and relapse prevention used throughout the country by treatment facilities, family-care programs, and medical schools to educate new doctors.
Education, Certifications, Affiliations, and Boards
Dr. Harry earned his medical degree from Albany Medical College of Union University in Albany, New York and is certified from the American Board of Family Physicians and American Board of Addiction Medicine.
Member: The American Academy of Family Physicians | California Academy of Family Physicians, American Society of Addiction Medicine | American Medical Association | American Board of Addiction Medicine | American Board of Family Medicine.
Advisory Boards: The Substance Abuse Advisory Board for the Screen Actors Guild | The Substance Abuse Advisory Board for the American Bar Association's Lawyer Assistance Programs | The Advisory Board for Alliance for a Healthier Generation, supported by the American Heart Association and the Clinton Foundation.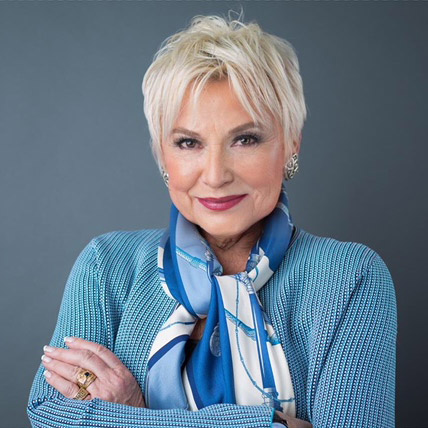 Luba T. Andrus
RPh., M.J.
Luba has more than 30 years of executive, operational, and retail leadership experience in the pharmaceutical and cannabis industries encompassing ownership, co-founder, and as a principal of two Illinois medical marijuana dispensaries.
Prior to entering the medical cannabis industry, she owned and operated multiple retail pharmacies ultimately sold to a Resurrection hospital system.
Director of Outpatient Services and Chief Operating Officer
Later, Luba recognized the need for pharmacy support in the long-term care industry and served as a Director of Outpatient Services and Chief Operating Officer for long-term care pharmacy provider, Omnicare. Her responsibilities included quality control, reduction of medication errors, patient safety, and ensuring customer satisfaction.
In 2016, Luba founded Medication Therapy Management, to provide comprehensive educational services specializing in the application of medical cannabis.
Education and Community Service
Luba serves on the board of directors for several medical cannabis dispensaries, CBD companies, and national addiction organizations. She was a member of several pharmaceutical company advisory boards and continues to serve the patient community in various organizations.
A registered pharmacist, Luba earned her pharmacy degree from the University of Illinois College of Pharmacy and a Master of Jurisprudence in Health Law from the Loyola University School of Law in Chicago, specializing in eldercare.

Veltex's board consists of seven members including R. Preston Roberts, Chairman; Luba T. Andrus, RPh., M.J.; Kenneth Demaree; Robert Fletcher; Dr. Harry L. Hartounian, M.D.; Stephen G. Macklem; and Andreas Mauritzson.
TARGET MARKETS
Use our wellness market expertise to carefully assess the real estate, Health Insurance Portability and Accountability Act (HIPAA), zoning and licensing, and other factors impacting these facilities.
INVESTOR RELATIONS
Ask us to determine whether you can leverage past favorable outcomes from legal proceedings to help hedge your investment.